Burnin' Up the Syracuse Scene: An Interview with Singer/Guitarist Grant Johnson of Night Owls

Interview with Singer/Guitarist Grant Johnson of Night Owls
By Elise Miklich
After spending some serious time playing in multiple other bands, the members of Syracuse-based band Night Owls came together three years ago to put a whole new spin on the punk rock sound. After releasing their EP titled Rapture in March of 2011 and giving stellar live performances time after time, Night Owls secured a spot as one of the best things happening musically in the C.N.Y. area today. Although they have been labeled as having a "post-hardcore" or "indie/punk rock" sound, the band's multiple influences and explosive musical chemistry sets them apart as a breed of their own. Grant Johnson, singer and guitarist of Night Owls gives me a look at the history and anticipated future of the band.
The Free George: How did Night Owls come to be?
Grant Johnson: Tony Tornabene, our drummer, contacted me about doing a new band in the winter of 2007 after his previous band, My Way, had split up. I was not currently playing with anyone, but had plenty of songs written on guitar to work with. We practiced a couple times with our first bassist, John Twentyfive, and then brought in Jon Davis soon after on second guitar and vocals. Jon, myself, and current bassist Rachel Bass share vocal duties on several songs now, as over time we have begun to write more collaboratively than in the beginning.
TFG: Is there a specific reasoning behind the name Night Owls?
GJ: Not particularly, none of us really stay up late anyway! Picking a band name is difficult, and in the interest of full disclosure, I suggested it after seeing the "Nite Owl Cafe" in L.A. Confidential one night.
TFG: How would you describe your sound? Did you have that sound in mind when forming or did it fall into place as you began to write?
GJ: This is always difficult since individual riffs of a song will draw upon different sets of influences. We all listen to a lot of music and had different musical backgrounds before Night Owls, so I'd like to think it's an amalgamation of everything we enjoy…though the truth is our biggest influences have always been stuff like Rocket from the Crypt, Hot Snakes, Fugazi, etc. People hear what they hear, and we've been compared to everything from Mudhoney to the Silversun Pickups. Originally I was shooting for an early 80s So Cal punk sound ala Agent Orange, and more obscure stuff like Rock Bottom & The Spys, but, I am extremely happy with how our sound has evolved.
TFG: How long has the band been together?
GJ: We were formed in December 2007, and our first show was in March 2008… so more or less three-and-a-half years.
TFG: I notice that you're signed with Hex Records, what kind of work do you do with them? How does Hex help you out?
GJ: He released the CD version of our 7″ and demo, for which we are thankful. Presumably his distribution and connections gets our CDs out there, but since we do not play out of town much, we don't get to spread it as far and wide as he or we would probably prefer. I suppose there is a cache associated with being on any label.
TFG: What is the writing process like with Night Owls?
GJ: Usually Jon or I present a rough draft of a song that gets polished up with everyone's input, vocals are added last, sometimes way later. For a band of almost four years, we have about 12 songs written, so we move kind of slow.
TFG: How far are you looking to go with the band?
GJ: There is absolutely no money to be made in underground music without some sort of compromise or sacrifice, and since half the band are homeowners with serious full-time jobs and in Tony's case, a family, there is not much we can do as far as touring and going for it or what have you. I am OK with that, the climate for music has changed so drastically in the past decade that I am happy to just be playing with friends who are outstanding musicians and that some people enjoy us and want to see us play. That is reward enough, I don't need money. It's nice for the sake of sustaining the band as far as recording and anything else we need to do, so in that sense it's a means to an end, but we are comfortable doing our own thing on our terms for as long or short as we deem appropriate.
TFG: What do you think Night Owls brings to the Syracuse music scene? Do you have a message you're trying to get out to your listeners?
GJ: All the songs I write are more or less about mental distress or illness in one way or another, so I suppose it's a mild catharsis from that standpoint. As far as what we bring to the scene, well there are several fragmented sub-scenes within Syracuse, and I would like to think we bring a good time and some rock'n roll to whomever is fortunate enough to see us, whether it's at a DIY space or club/bar. It's just nice to play live and have people be there, perhaps they take something intangible away from our performance, I can't say.
TFG: Are you looking to tour any time soon? If so, where?
GJ: We have been discussing playing New York City, Boston and Philadelphia for quite some time. Hopefully that will happen this summer!
TFG: What kind of shows are your favorite to play and why? Describe your best experience playing a live show.
GJ: The shows where a lot of people are there to hear us! It sounds egomaniacal, but I have played incredible sets to 5 people, and while I may remember it well (I am specifically thinking of a show that happened 11 years ago), and it bums me out that no one was there to see it. But that's how it is, no big deal. Ultimately, it's always nice when people take the time to come up after we play or even find us in the audience after the set to say they enjoyed it, and have a conversation. That's probably the most rewarding aspect.
Watch a video of the Night Owls below: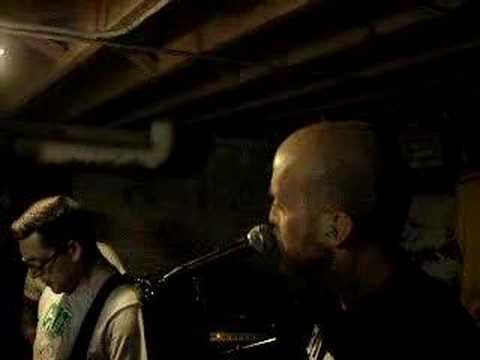 Stay tuned to nightowls.bandcamp.com or email nightowls315@gmail.com for more information and updates.
–Elise Miklich is a Contributor to The Free George.
The Free George is the online magazine and visitors' guide of Upstate NY, covering things from Albany to Lake Placid, including Saratoga, the Lake George region and the Adirondacks. Check out our City Blogs section for our extended coverage areas as well.
Short URL: http://thefreegeorge.com/thefreegeorge/?p=12587