John Hammond at Caffè Lena on July 10th

John Hammond Comes to Caffè Lena in Saratoga, July 10, 2011
If you're in the Saratoga area next weekend, you're in for a real treat (and I don't say that lightly). The legendary John Hammond will be appearing at Caffè Lena on Sunday, July 10th. Recently inducted into the Blues Hall of Fame, Hammond is considered one of the "world's premier acoustic blues artists" and has played over 4,000 shows to date.
Hammond has, in many ways, kept the spirit of the blues alive through his interpretations of classic and obscure blues numbers. His sound cannot be compared to anyone else, hence the reason for such a strong cult following. Hammond's accolades include countless Grammy and Blues Award wins and nominations. He's played with the best of them–Eric Clapton, Jimi Hendrix, Duane Allman, Muddy Waters, John Lee Hooker, and Tom Waits, just to name a few. Heavily immersed in the Greenwich Village blues renaissance, Hammond managed to have both Clapton and Hendrix in his band at the same time, during a five-day stint The Gaslight Cafe in NYC in the 1960s.
Music is also in Hammond's blood. His father, John Henry Hammond II, was an influential record producer, music critic and musician, who played an instrumental role in the careers of Benny Goodman (persuading Goodman to hire black musicians Charlie Christian, Teddy Wilson and Lionel Hampton–a daring move in the 1930s), Count Basie, Big Joe Turner, Pete Seeger, Babatunde Olatunji, Aretha Franklin, Leonard Cohen, Bruce Springsteen and Stevie Ray Vaughan. The older Hammond was also responsible for arranging Billie Holiday's recording debut with Goodman in 1933, and signed an unknown Bob Dylan to Columbia Records, where he produced his eponymous debut in 1962.
In addition to Rough and Tough, Hammond has recorded 33 highly regarded blues albums, including Country Blues (1964) Source Point (1971) and the terrific Wicked Grin (2001), an album of Tom Waits compositions.
He and Waits have actually been friends for many years, and of Hammond, Waits wrote, "John's sound is so compelling, complete, symmetrical and soulful with just his voice, guitar and harmonica, it is at first impossible to imagine improving it…He's a great force of nature…John sounds like a big train coming. He chops them all down."

Opening for Hammond will be the Abrams Brothers. Combining bluegrass, country and folk-rock and described as "one-half Bob Dylan and one-half Arlo Guthrie", The Abrams Brothers (technically two brothers and a cousin) hold the record for the youngest Canadian band to play at the Grand Ole Opry (they range in age from 18-20). The group recently released their fourth album, Northern Redemption, and they've become festival favorites–an excellent way to start a great night of musical entertainment.
Get a taste of John Hammond–watch the video below: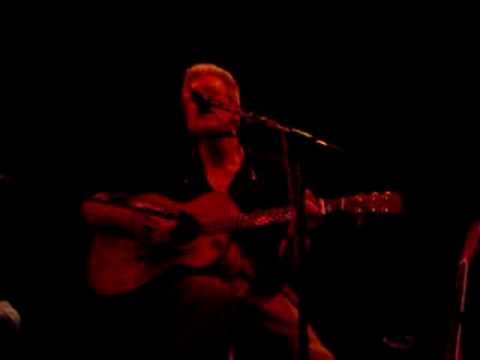 Caffè Lena is located at 47 Phila Street in Saratoga. Purchase tickets ahead of time ($30/ $32 day of show) at www.caffelena.org or by calling 800-838-3006.
–This article was co-written by Halley Ofner and Dave Bower.
The Free George is the online magazine and visitors' guide of Upstate NY, covering things from Albany to Lake Placid, including Saratoga, the Lake George region and the Adirondacks. Check out our City Blogs section for our extended coverage areas as well.
Short URL: http://thefreegeorge.com/thefreegeorge/?p=12847